[important] About The Novel Coronavirus Infection (COVID-19)

We ask all visitors to fill in the pre-consultation check sheet and measure body temperature to prevent infection from spreading.
In accordance with the directive from the Ministry of Health, Labor and Welfare, we also request that you continue to wear a mask at Tokyo Midtown Clinic after March 13, 2023.
*If you have symptoms and will not wear a mask, we may ask you to not visit our clinic from the viewpoint of preventing the spread of infection. We ask for your understanding and cooperation.
In addition, by enhancing the checking system, we aim to provide our medical care, health screenings, and checkups in a safer environment, and to make our clinic a place to visit without concerns. Therefore, we kindly ask you to visit the clinic after checking the following contents.

** Please check before the visit **
[Requirements for declining to provide services (As of March,2023) ]
If you have symptoms but will not consent to wear a mask

If you had any of the following within the past 7 days, we may ask you to postpone your visit.
1.Fever above 37.5℃ (99.5 F)

2.THas one or more of the following symptoms:
Sore throat / Runny nose / Cough / Phlegm / Difficulty breathing / Physical weariness / Taste disorder / Olfactory dysfunction / Vomitting / Skin rash / Redness in white of the eye・Mucus・Itchiness

3.Close contact with persons infected and/or suspected of being infected with coronavirus

*If you are susceptible toCOVID-19 infection (Elderly person, those with underlying diseases such as diabetes, heart failure or respiratory disease, those undergoing dialysis, and those using immunosuppressants or on chemotherapy.), we may ask you to postpone the visit.



[Confirmation of post infection of COVID 19]
If you have previously been diagnosed positive for COVID-19, both of the following requirements (1 and 2) must be met before making an appointment.

1. Does not have fever above 37.5℃(99.5 F) and coughing symptoms for the past 7 days.

2. 【A】or 【B】
【A】7 days have passed since being discharged from the hospital and/or released from quarantine.
【B】Released from quarantine negative PCR certificate(at least once)※Copy of the PCR result must be presented.

[About our responses]


[Notice] Prevention of New Coronavirus Infections(pdf:70KB)



Requests to visitors
* Please wear a mask during medical consultation or medical checkups.
* Please disinfect your hands with alcohol disinfectant installed in the facility before the visit.
(If you have difficulty disinfecting with alcohol, please wash your hands with soap, etc. Please tell us at the reception.)
* Since ventilation is regularly performed in the facility, the room temperature may drop on days when the outside temperature is low. If you are worried, please come to the hospital with a cardigan and/or other things to wear in advance.
* Please strictly adhere to the reception hours and cooperate with us to prevent crowding and being in close contact.

Cosmetic Dermatology:
Mon.-Fri. 10:00-19:00, Sat. & National Holidays 10:00-18:00
Beauty at any age
We all show signs of aging in our skin, hair and other parts of our body. This validates that your experience and vibrant personality built up over time is something you should be proud of.
It does not matter how old you are, it is a good sign to stay looking beautiful and maintaining a positive outlook.
At Noage, (our clinic name is derived from "no age,") each patient's skin condition is evaluated closely and our doctors offer comprehensive consultation to bring out the beauty from within.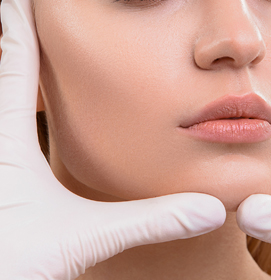 We promise to deliver, reassuring world class treatments
We provide the best treatment in cosmetics dermatology, cosmetic surgery, general dermatology, and medical aesthetics, with a mission to bring out your ageless beauty = No Age. In addition, along with the aesthetic treatments and our hospitality, we offer Advanced Medical Aesthetics sevices.
Our doctors utilize the "golden ratio" concept to each patient
There is no one single pattern for a beautiful face and each patient is different from one another. It does not need to be fixated on a single template.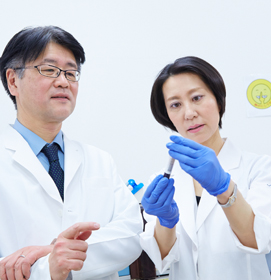 Becoming beautiful from the inside, thru thorough counseling
Today, we live in a much more stressful world where skin damages are sometimes caused by inner health problem. At Noage, thorough & personal consultation is provided in a totally private environment. We do not offer temporary treatments but we try to be your true beauty private doctors to support the necessary treatments for your beauty.
Please feel free to visit us and receive your personalized consultation from our doctors.